The rental car market is oversaturated – on the one hand. On the other hand,

VW FS | Rent-a-car

sits on thousands of unused cars at the dealers. How do we make customers aware of its unique services

to

reach the sales target? The answer: w

ith the power of performance marketing.

Instead of penetrating the market on a national scale, VW FS | Rent-a-car decided to go full-on local. Instead of trying to establish the brand slowly through numerous TV and digital campaigns, the client went for a Test & Learn approach and excelled with several methods of performance marketing.  

Like this, we were able to adapt our initial strategy with A/B Testing fast – one example being able to identify the website user's behavior, thus helping to increase performance sustainably. Although SEO was not relevant in the beginning, we later extended the website with SEO pages to gain further visibility.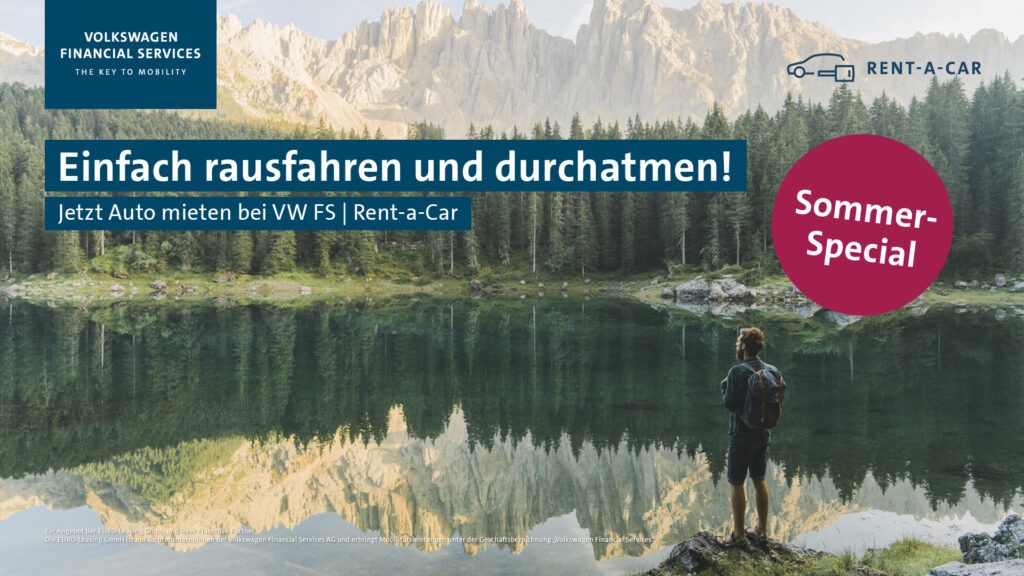 To further support performance measures, we went with a strong storytelling approach to interact with relevant target groups on social media. We gained even more reach and conversions through an Always-on campaign, constantly testing and adjusting the efficiency of our marketing activities. Affiliate retargeting helped re-identify users and further increased the performances to gain the desired numbers. 
Each step was supported by a close collaboration with the client to adapt our strategy on the go. No wonder that within three weeks, we had exceeded our campaign goals by 300%. And over the years, the power of performance marketing ensured a serious business growth.