Susen Kümmel, Ralf Hafner, and Diane Schüssele are currently participating in the Virtual Identity leadership program. Designer Susen and developer Ralf have been with us for ten years, concept designer Diane for two years. They talk about why they are there, how the program feels right now – and what it means to be snowed in a mountain hotel and find a script.
One of the most exciting experiences I've ever had.
You are currently participating in VI's Leadership Program for one year, which is already in its third edition. Why did you take on that parallel to your jobs, how did you get into it?
Ralf: That was a process. I just wanted to get involved beyond programming and design. So I wrote an email to our HR manager.
Susen: When the "it's going again" e-mail came, I followed my gut instinct and applied spontaneously.
Diane: My account director came up to me and asked. Basically, I immediately decided that I would give it a try. It felt right.
At the beginning there was a three-day training session. How cozy or exciting was that?
Susen: It started out really interesting. We were snowed in a mountain hotel, without a group leader and we were only given a thick script. We thought "oh, now are we alone?" But then there were two advisors as observers who coached us over and over again.
Tell me what your personality experience was like with this script! Romance, Thriller or Adventure?
Susen: Intense!
Diane: For me it was one of the most exciting experiences I have ever had. You will be whirled around completely. Because we have learned that the greatest fear of humans lies in the encounter with oneself. You kind of go into a cellar and open a chest that you didn't want to open. And therein lies an incredible power and beauty.
It's about looking yourself carefully in order to develop.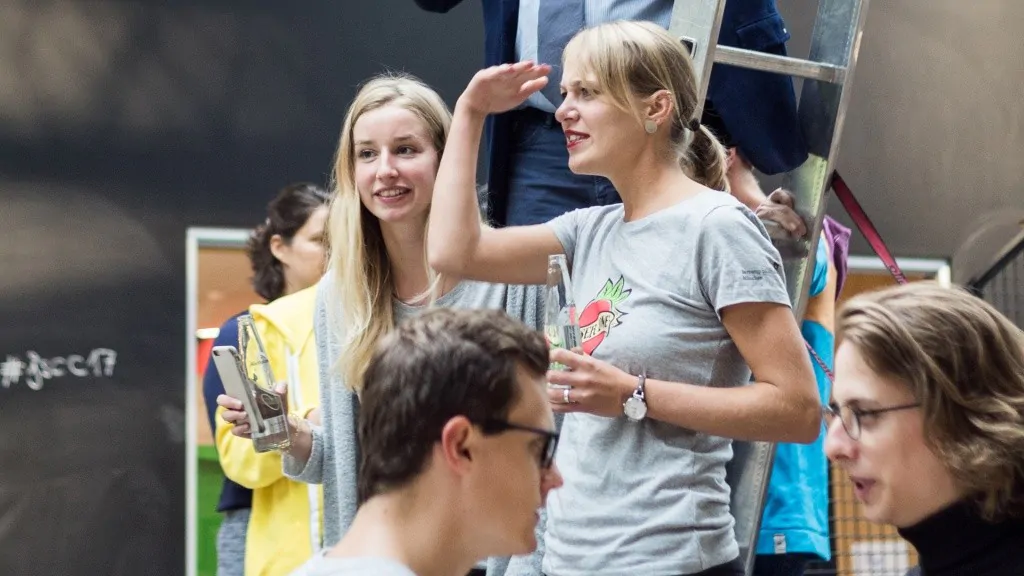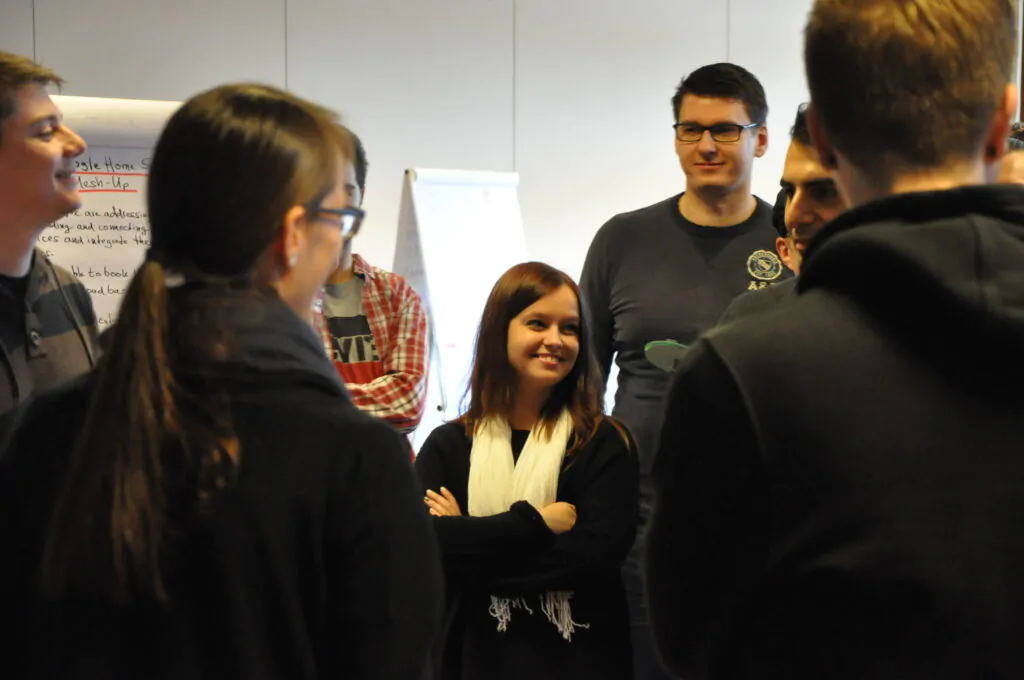 But leadership is not just about you and your personality. What's your agenda this year?
Susen: We do very different workshops: topics such as employee development and recruitment, team development, meetings. In addition, as a group, we are carrying out a one-year strategic project.
Ralf: The question is what we can do together to take VI one step further.
Sounds interesting at first. But what can be done better about meetings – besides the duration?
Susen: Our everyday life is shaped by it. Some think that they can hardly get to work. This is where we experience each other in togetherness. More than when we sit in front of our own computer with headphones on.
Diane: Our realization is that it works like in the meetings in the respective project. That's why it's about addressing conflicts. In the best case, that motivates and you develop a common power.
Can it be said that you had to reinvent yourselves in the leadership program?
Ralf: I wouldn't see it that way – but of course we were open to new ideas.
Susen: It's about looking yourself carefully in order to develop. It's like a journey.
Why are you doing this at all, what are your prospects?
Susen: I will soon take on a new role and lead creation in the B2B team as Creative Director. The leadership program certainly opened the door to this and helped me to feel ready for this role in the first place. However, the format is not automatically linked to the promise of a new position.
Ralf: In development we have self-organized teams and therefore no classic team leaders. There is a constant alternation between leading and following. In the projects and in the team, I take on responsibility every day.
Diane: I don't see myself as a finished manager either. After all, our culture is shaped by the fact that we never stop learning.