Digitalisation, working remotely, hunting talent. The times are changing, but is HR able to face it? We talked with top decision makers and asked them, what they think should change first.
HR decision makers see hybrid work, implementing a digital mindset, and the digitalisation of core HR processes in a company as the main challenges – and that it is them bringing all the right forces together. Frequently, there is a lack of budget and ressources; those in charge fail to recognise the need of a clear strategy.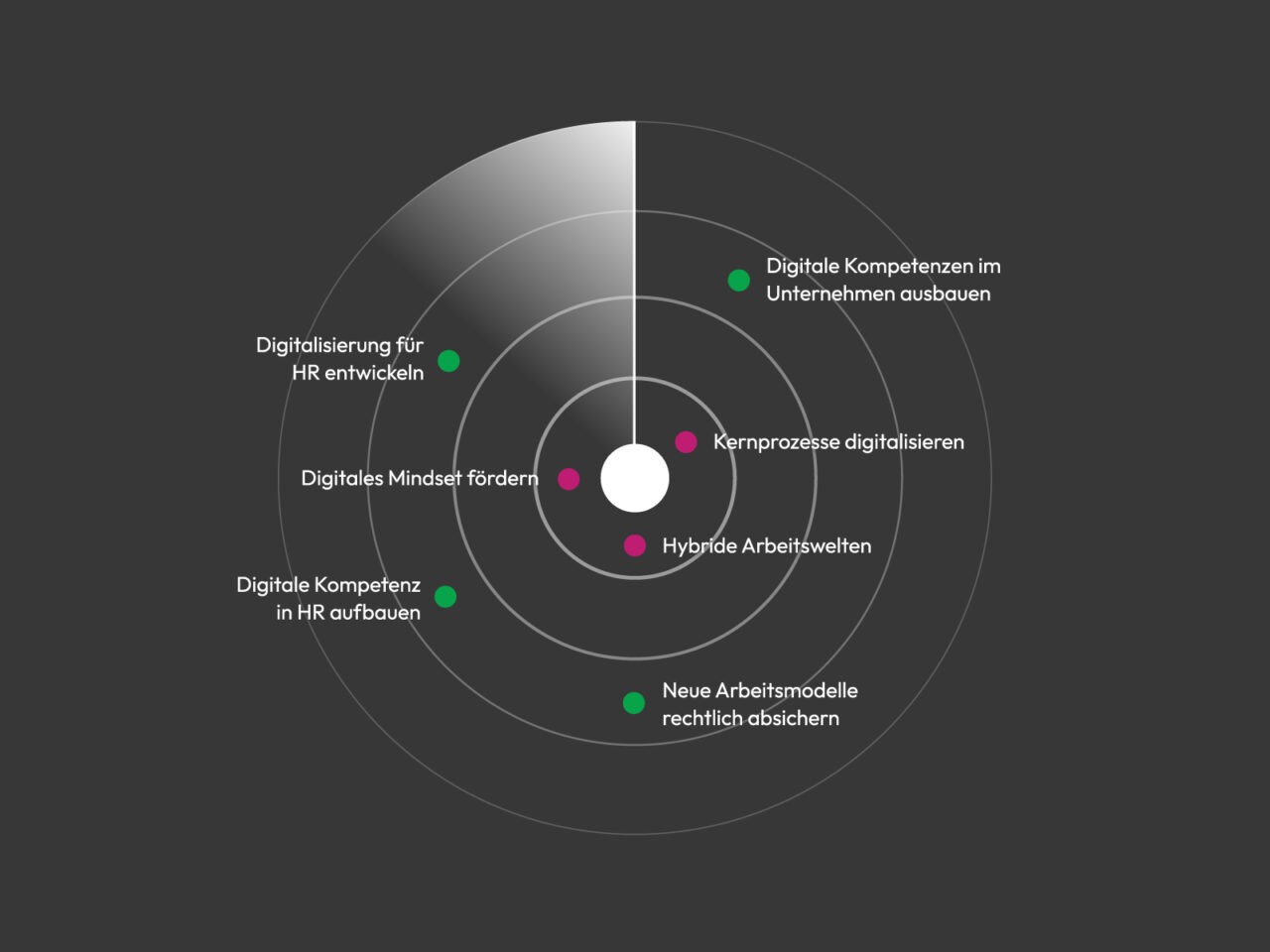 Through a series of interviews and workshops we spoke with Human Ressources decision makers about what challenges they had to face after Covid-19 had brought everyone back to their homes. Not only had the pandemic changed the way we worked. It had made clear that transferring processes from analog to digital isn't enough – you always need a purpose.
Download the HR Digital Challenge Radar now
Read our newest statistics, deep insights, and thought-provoking questions in the HR Challenge Radar 2022. Because if there's one thing we learned: asking the right questions is more important than having all the answers.
Please note that the report is written in German.
HR Challenge Radar 2022

Get your report here